Sailor is the friend to a rough hand, a chapped cheek, a fresh tattoo or a calloused heel. 
This salve is for the dancer, artist, runner, climber, gardener and traveler.
Keep a pot in your kit to stave off any ill.   Rich and completely penetrating, Sailor will heal and soothe your skin so you can do what you do.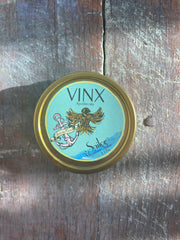 SAILOR